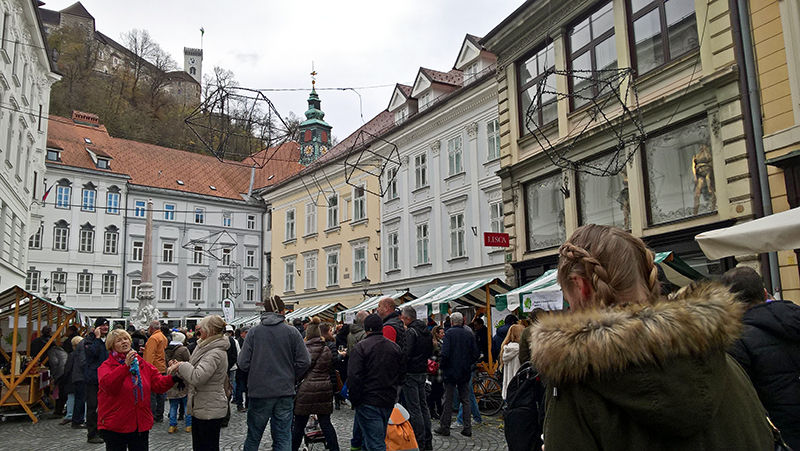 This weekend while visiting Ljubljana, we came across a vine festival in the old town, and on the next day in Bled, we saw another one by the lakeside. As I grew up in Budapest, where any day can be an excuse for a festival or random celebration, I'm used to this and love the idea of eating local street food while trying out local drinks.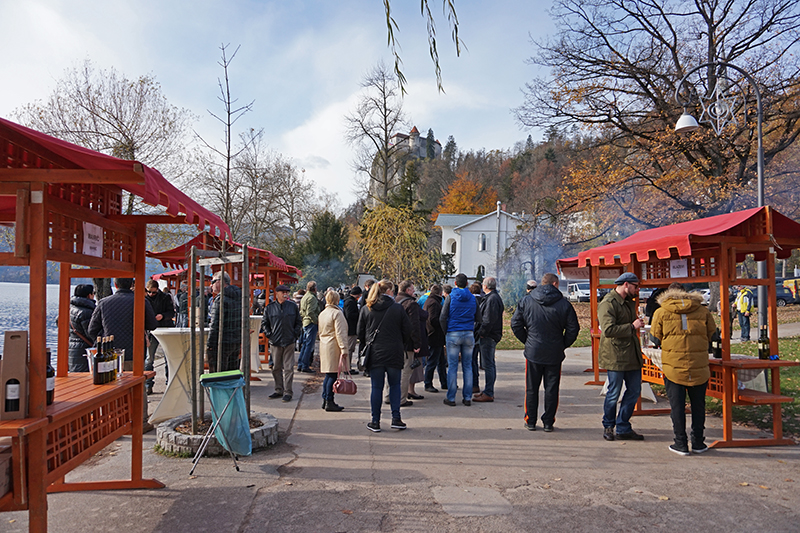 My friend was driving so we decided to just try the food and chose a bottle of wine to drink at home later.
But to be honest, in the last few months I rarely have been drinking alcohol. I used to be the type of hedonist social drinker, who would easily consume about 20 units in a night out, in a form of tasty cocktails or on the rocks.
Hardcore partying doesn't go without consequences when combined with a lack of sleep, stress and uncontrolled drinking. If you have won the genetic lottery you will experience these later, but usually they can reduce your energy levels, make your skin dull, mess up your biorithm and make you gain weight.
However, sometimes it feels good to have a drink, especially when on holiday. I have set myself a limit to consume max 12 units of alcohol in a month, what I keep for local specialities and drinks what I really enjoy. If you don't have any intolerance for the ingredients, I believe this amount can be a part of a healthy, balanced diet when consumed responsibly.
Depending on your personal taste, there are always some places in the world where it's recommended to try out the local drinks, I have put together a little guide from this for you with my favourite local drinks included.
Belgium: Kriek. Even if you are not a fan of beer, this lambic-style beer with sour cherries is worth a try. One bottle (250 ml) has around 108 calories. If you are in Brussels, I doubt you will leave without visiting Delirium anyway.
Czech Repulic: Beer. I keep revisiting Prague due to it's beautiful old town and great hospitality. While enjoying tasty food, a glass of Staropramen goes well especially on warm summer days. 500 ml has around 245 calories and 50 g carbs in it.
England: Gin. Especially with some tonic and lemon slices. My ultimate fave, Tanqueray has 131 kcal in 5cl.
France: Gluten free, dairy free, I love this champagne diet. Ok, just kidding, but a glass (125 ml) with around 80 calories won't ruin your diet yet.
Germany: Beer. Again. Hofbräu has around 225 calories in a bottle. Avoid a stein, unless you are into weightlifting.
Hungary: Handcrafted beer. There is always a festival for wine, fröccs (spritz) or my favourites, handcrafted beer in the city centre somewhere during the year. On these festivals you can come across beers with many interesting flavours and types, I usually go for more unique ones like chocolate-taste malt beers or ones with dried plums. Depending on what you choose, usually a bottle or beer (500 ml) is around 200-300 calories.
If you have Hungarian friends, probably at least one of them will try to convince to try home made palinka at some point. If you take a friendly advice, just don't do it. Unless you gave up on your life already. Or at least on your next few days. I warned you.
Ireland: Guinness. No explanation needed. A bottle (500 ml) contains 184 calories.
Italy: Wine. Red or white, just depends on your taste, but while white wines usually have around 130-140 calories in a glass, a glass of red wine can contain up to 200 kcal depending on the ABV.
Jamaica: Rum, no problem. "Exceptional spirits travel the world, but they never forget where they came from". Appleton Estate V/X has about 140 calories in 5 cl.
Mexico: Put on your sombrero and have a tequila. Don Julio is made from 100% agave and I can assure you, it won't remind you of the cheap tequila you drank in that party when you were 18. 5 cl has 109 calories in it.
Ukraine: Vodka. They drink it like water, and you can get good quality ones even in 5 liter bottles. But it's better if you leave that in the shop. And don't confuse it with water. Same in Russia. Depending on what you choose, it has around 100-110 calories in 5 cl.
Scotland: Whisky goes well with the usual weather. A Dalwhinnie Scotch Whisky with 160 kcal is fine after walking on the countryside in the rain for hours.
Spain: Sangria. Be careful as the fruit-filled, delicious drink is dangerous: sometimes you don't even notice and you can drink a whole carafe without noticing it has alcohol in it. 100 ml has about 70-80 calories depending on the exact ingredients. If you can return from Spain without gaining weight anyway, you are my hero.
On the plane: Seriously, drink water. The low humidity of the air on the plane can make your skin and eyes dry and cause fatigue. Avoid dehydration and drink at least a 0,5 bottle of still water every 2 hours during your flight. If you have long flight where you have trouble falling asleep or you feel a bit stressed, a glass of red wine or a Baileys can help calm you down.
Always remember to drink responsibly and leave your rental car at the hotel after trying out local specialities.
What are your favourites?