I love the holiday season in London. With amazing Christmas decorations, the city feels like you are walking in a modern fairytale.
Small details everywhere remind you that the holidays are fast approaching, and the always buzzing city is even more alive. I collected some of my favourite places for you to visit around this time of the year.
Covent Garden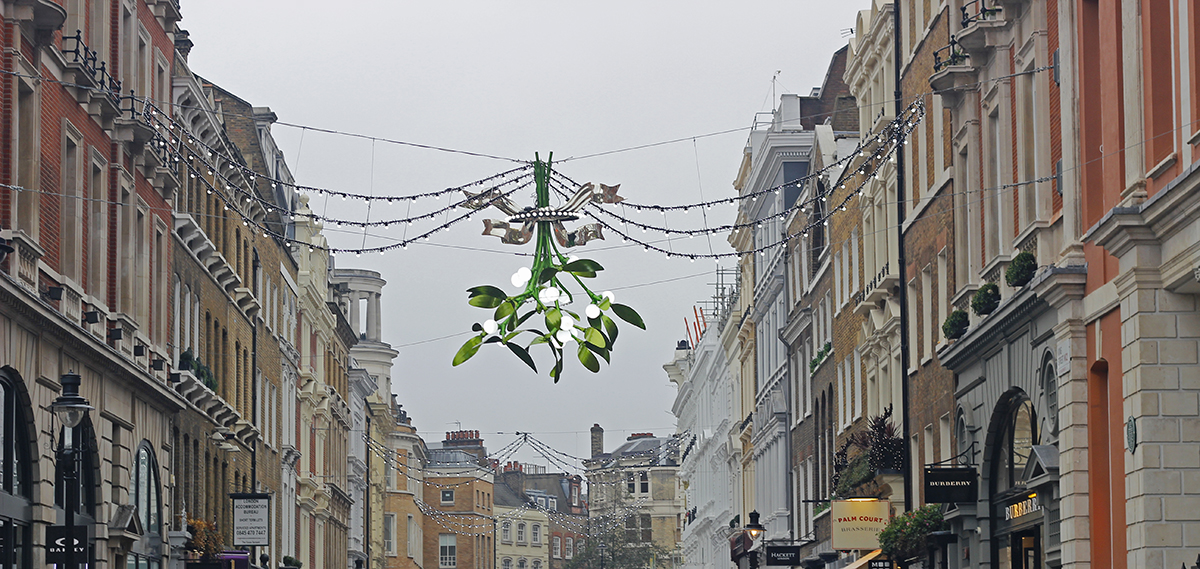 The area is lifted by a creative energy, you can find nice restaurants and lovely shops everywhere you go. Great place to get some last-minute Christmas gifts, get some food or dessert, or just to have some fun watching performers in various locations.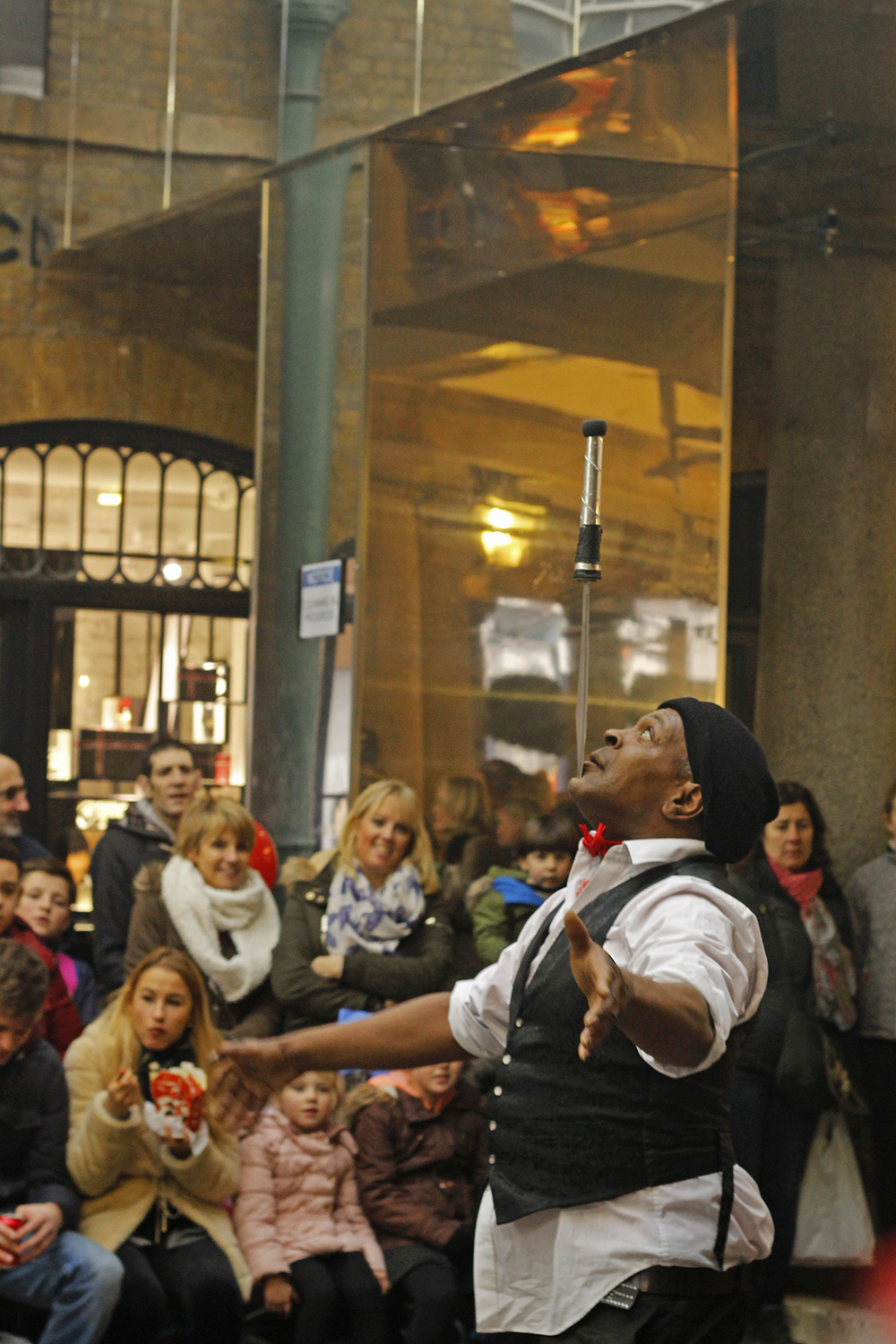 Trafalgar Square
Only a few minutes walking distance from Covent garden, here is always something going on regardless of the time of the year.  Walking is the best way to discover a city-so much to see this time of the year, and you can even burn some calories before the Christmas feast starts.
I keep going back to the National Gallery- sometimes just for 10 minutes to admire the paintings. I rarely get a chance to spend enough time in a museum, but with London having free entrance to most of the places, you can easily pop back to check out your favourites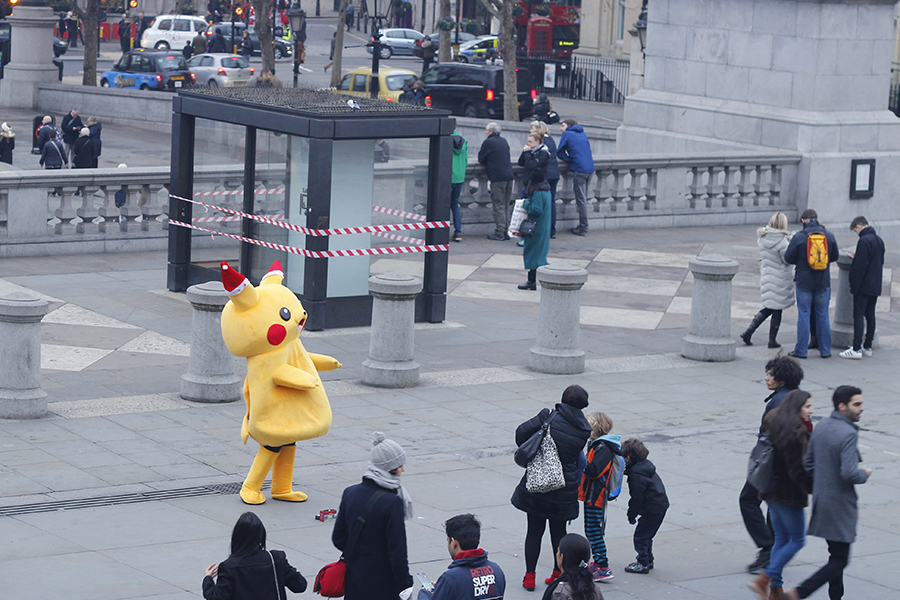 There are always some performers and people wearing funny fancy dresses. The huge tree in the middle of the square is traditionally gifted by the people of Norway every year since 1947, in recognition of Britain's support during the Second World War.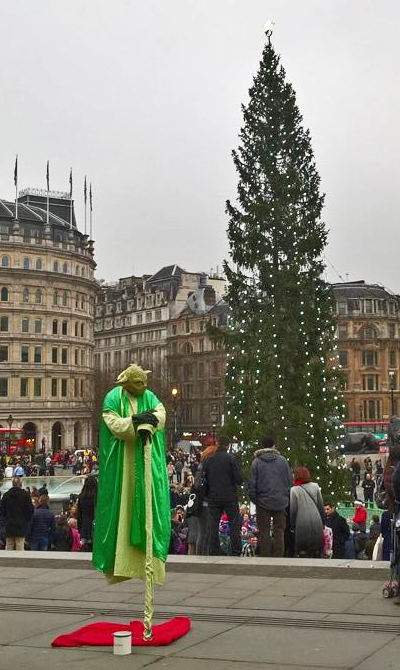 Piccadilly and Leicester Square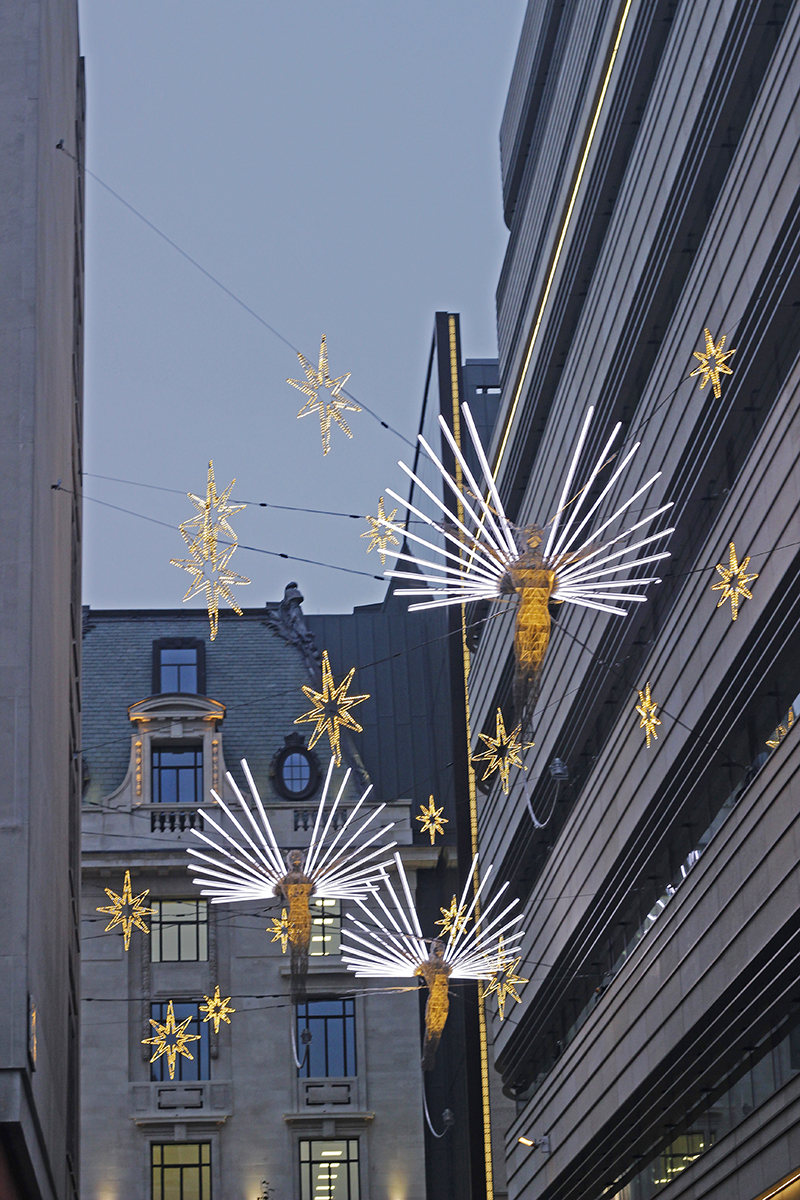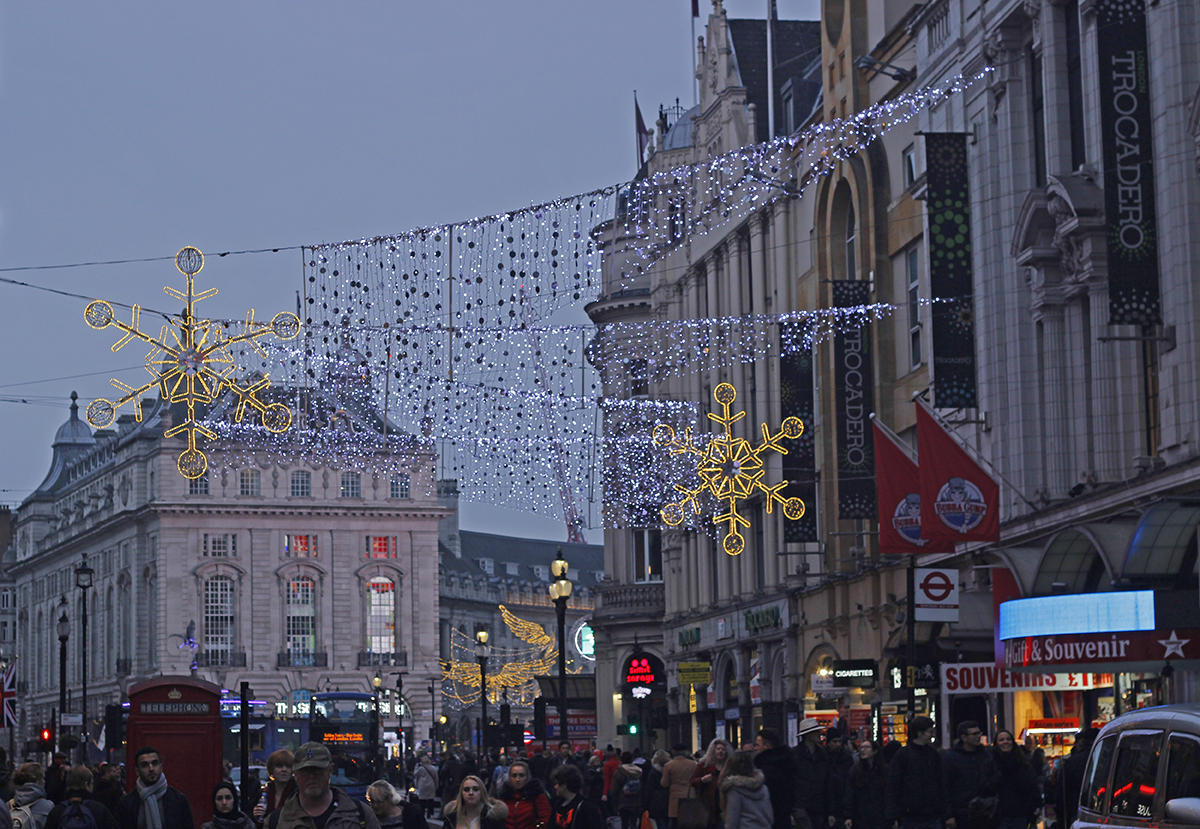 Home of amazing theatre and film premiers, these places never disappoint.
Last week, we had a chance to see Peter Pan Goes Wrong, which was brilliant. Most likely destroyed my chilhood, and my make-up as I was crying from laughter, but totally worth it. You can also watch it on BBC One on the 31th of December, or if you don't have a tv like me, just go and watch in the Apollo theatre- they are playing it until the end of January.
Harrods
Most of the time, I love windowshopping in London, and Harrods amazes me with their decoration. Not this year- is it just me, or these mannequinns really look like they have a backache? However, the dresses are gorgeous and even if you are not into expensive gifts, I absolutely recommend the food market to get amazing food for affordable prices.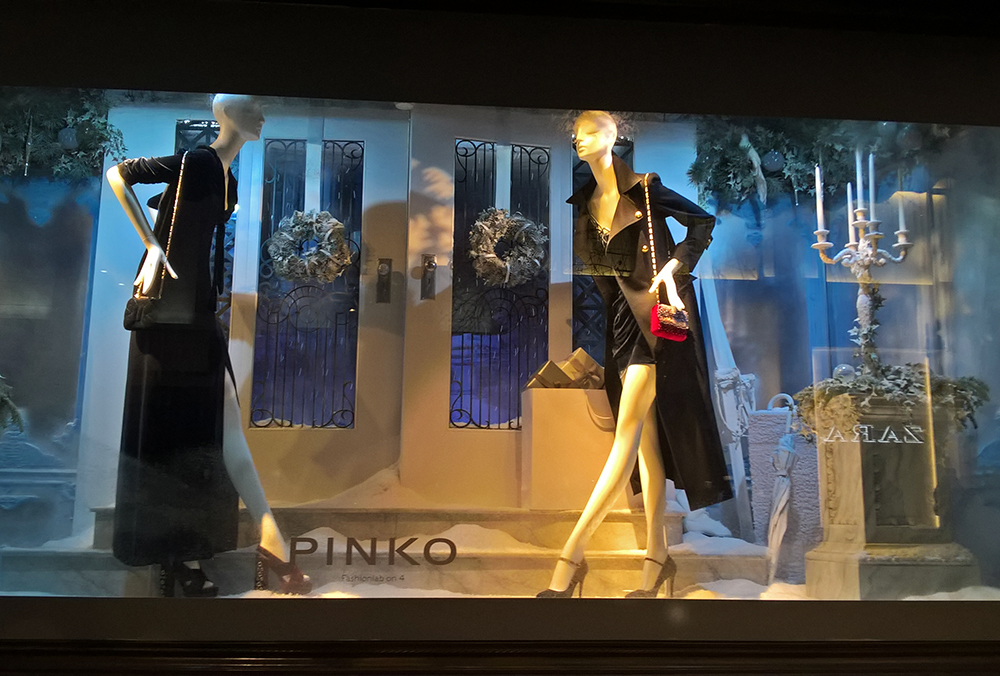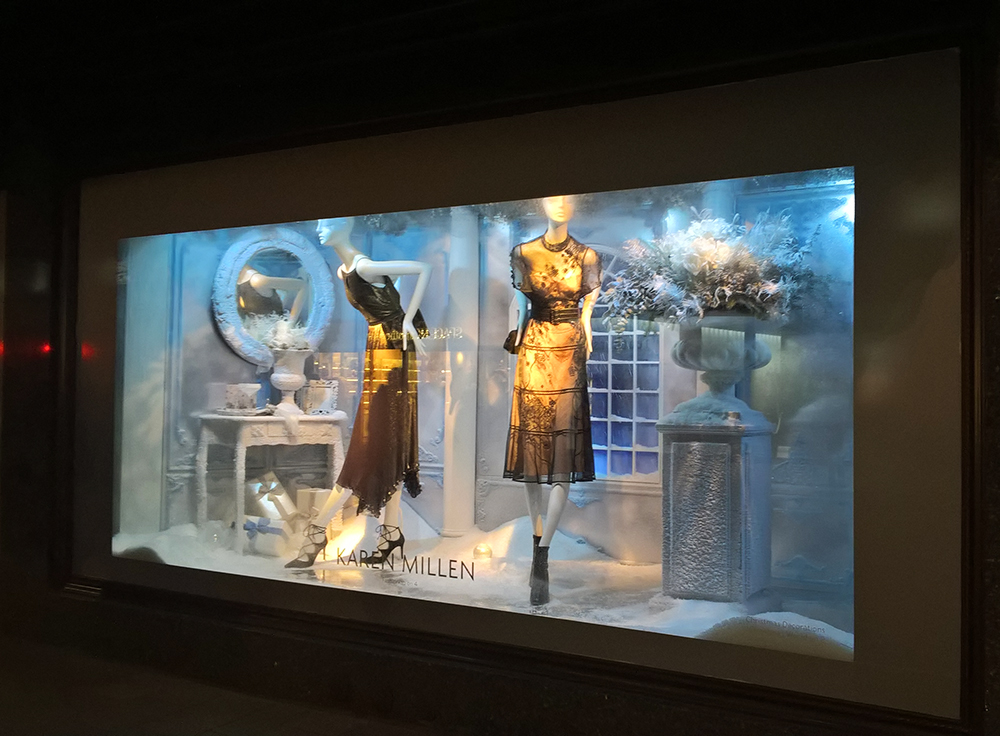 Winter Wonderland at Hyde Park 
Just a few minutes walk away from Knightsbridge, my inner child totally feels like home here.
Regardless of your age, I recommend to visit Winter Wonderland at least once- it is open until the 2nd of January this year.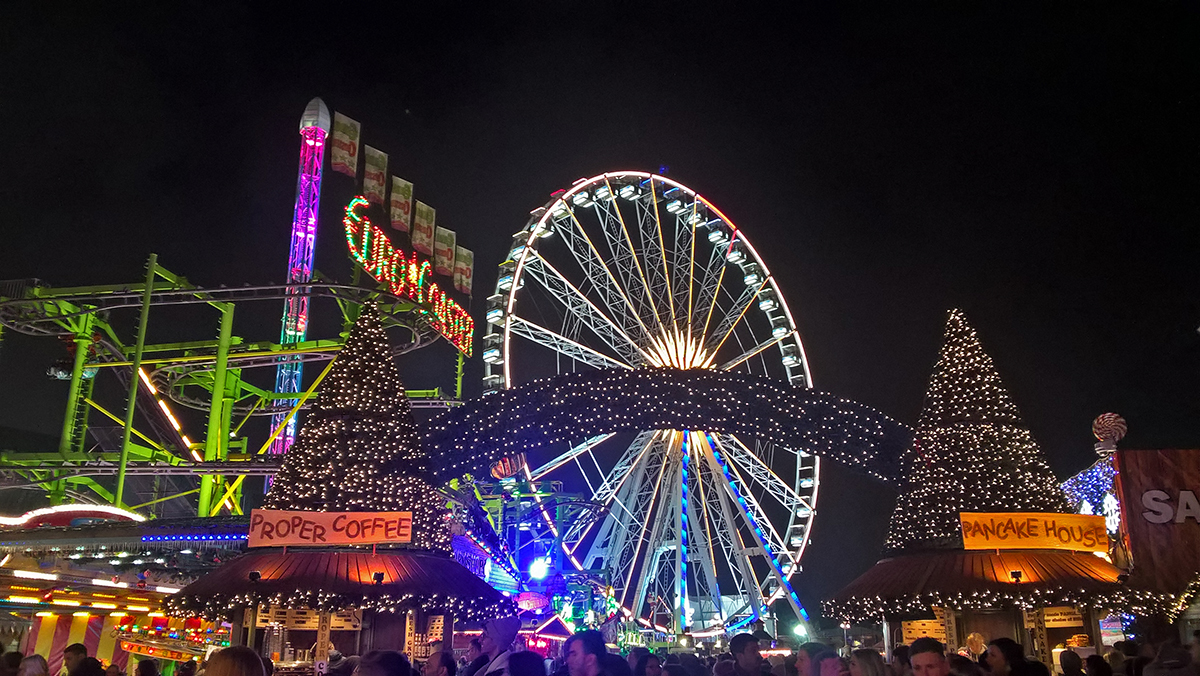 Don't let the queue scare you, it moves fast, and it doesn't feel crowded once you get inside the park.
The entry is free, you can buy tokens individually for the rides. For tokens you can also pay by card, but make sure to bring cash as no card payments are accepted at any food and beverage places.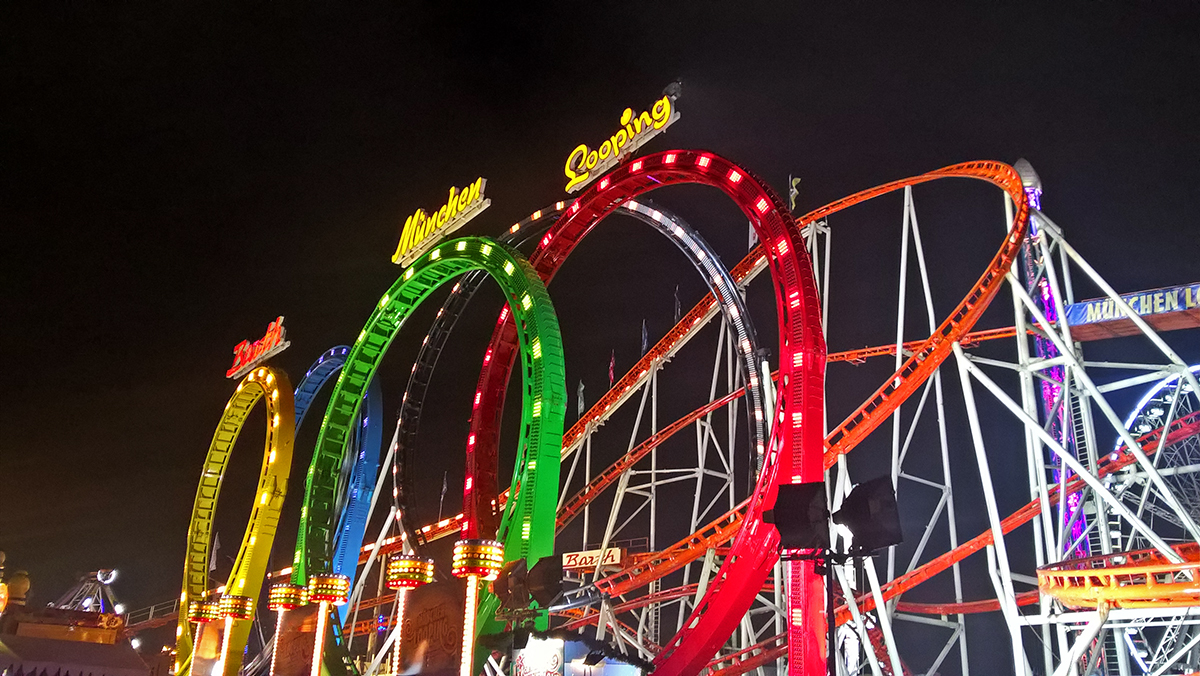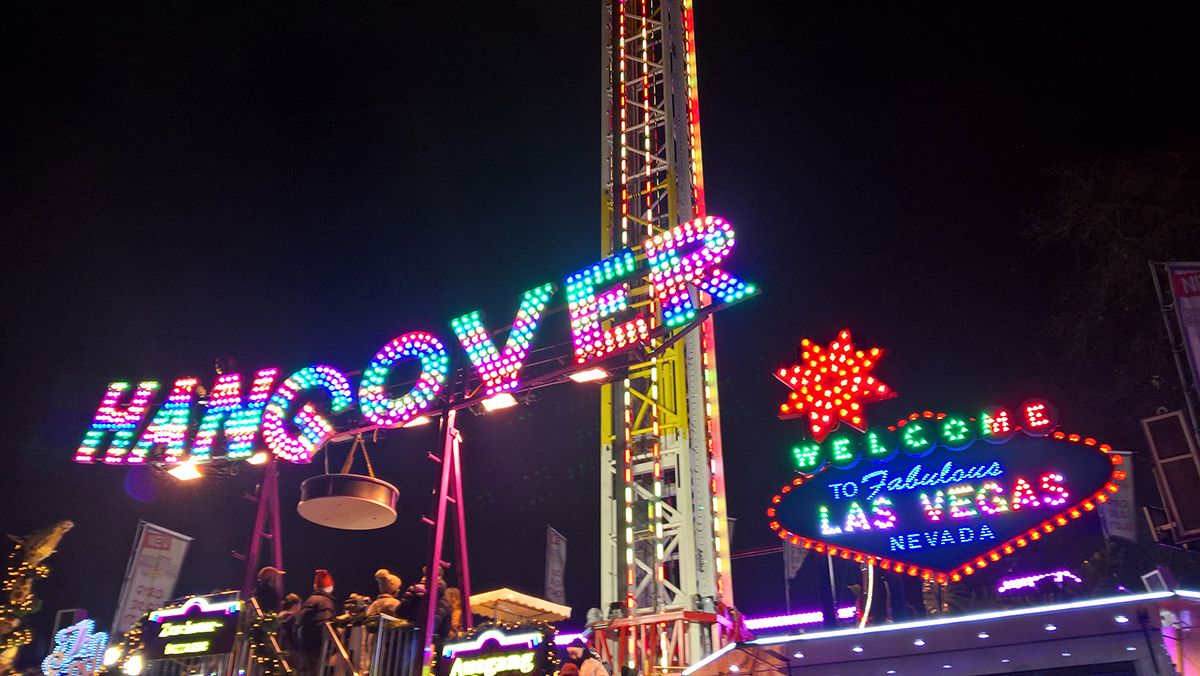 Most of the rides are around 4-6 pounds, beer and mulled wine also about 4-6.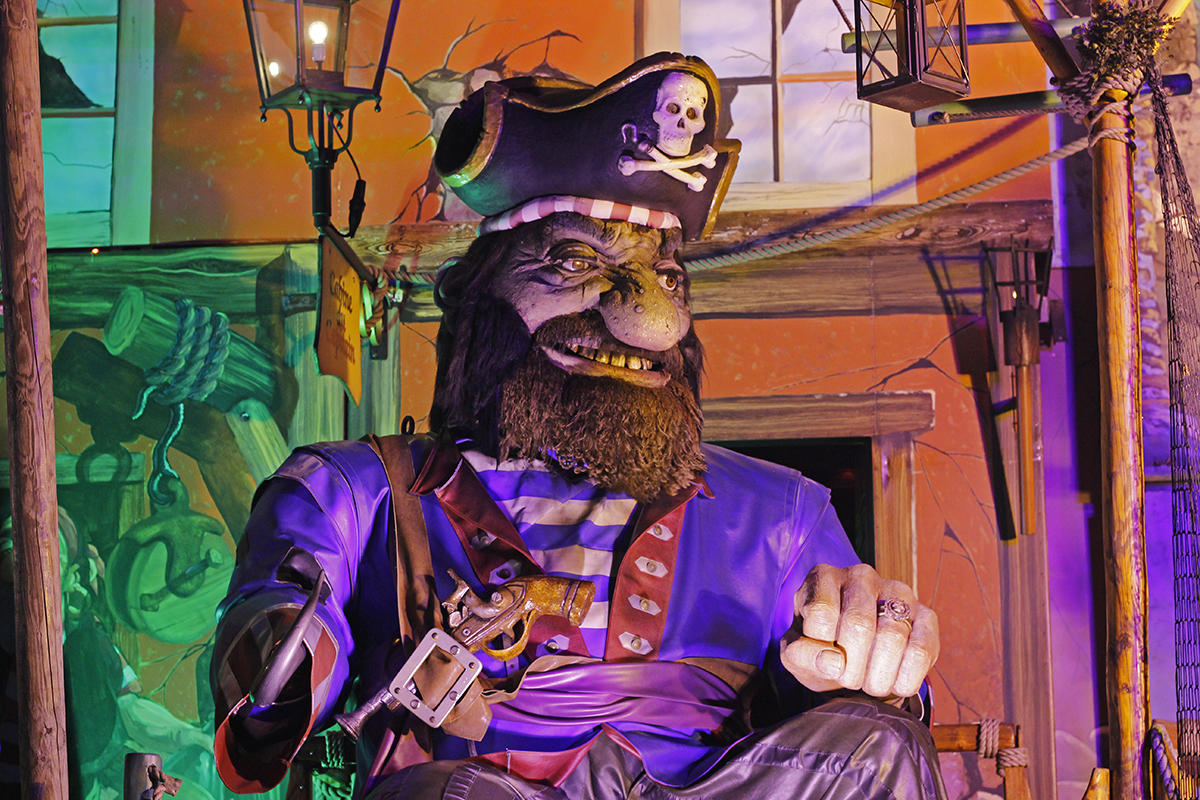 If you are not a fan of rides, there are opportunites to be entertained while staying on the ground. The Zippos Circus and the Nutcracker on ice are fun for the whole family. For these, the ice skating and the giant wheel you can buy tickets in advance on Winter Wonderland's website.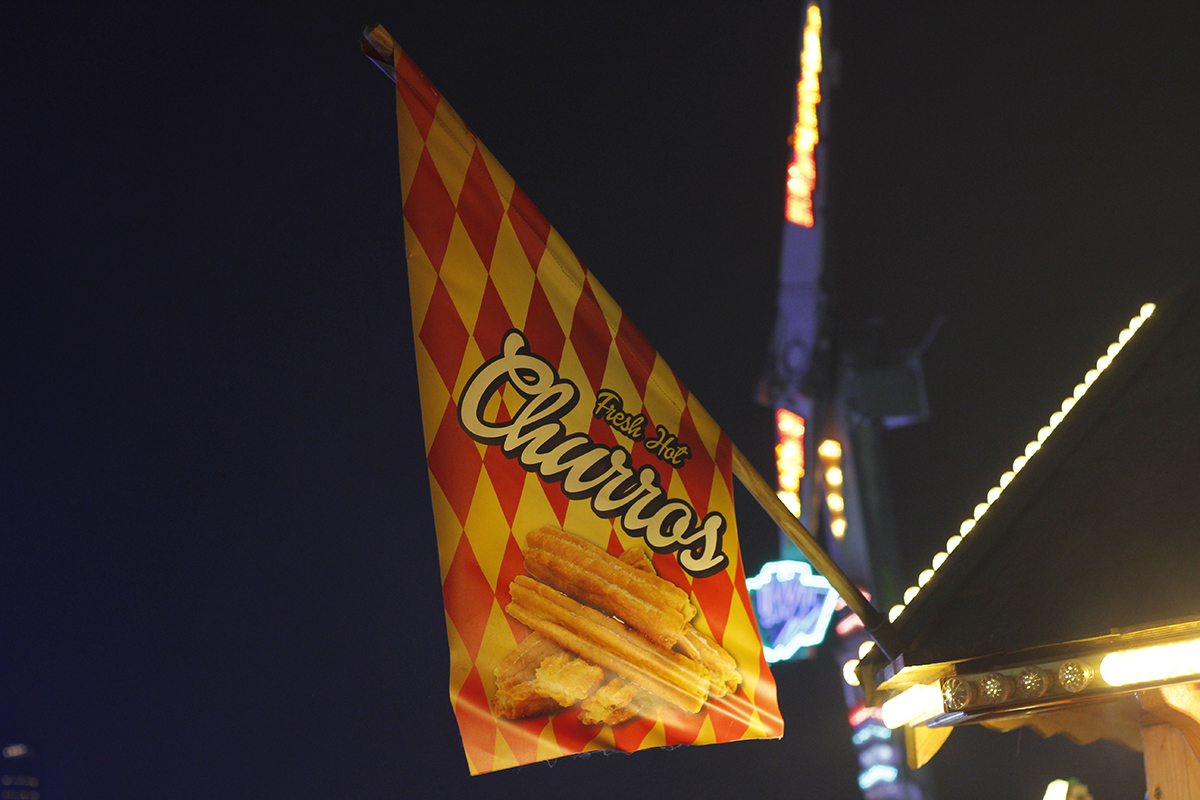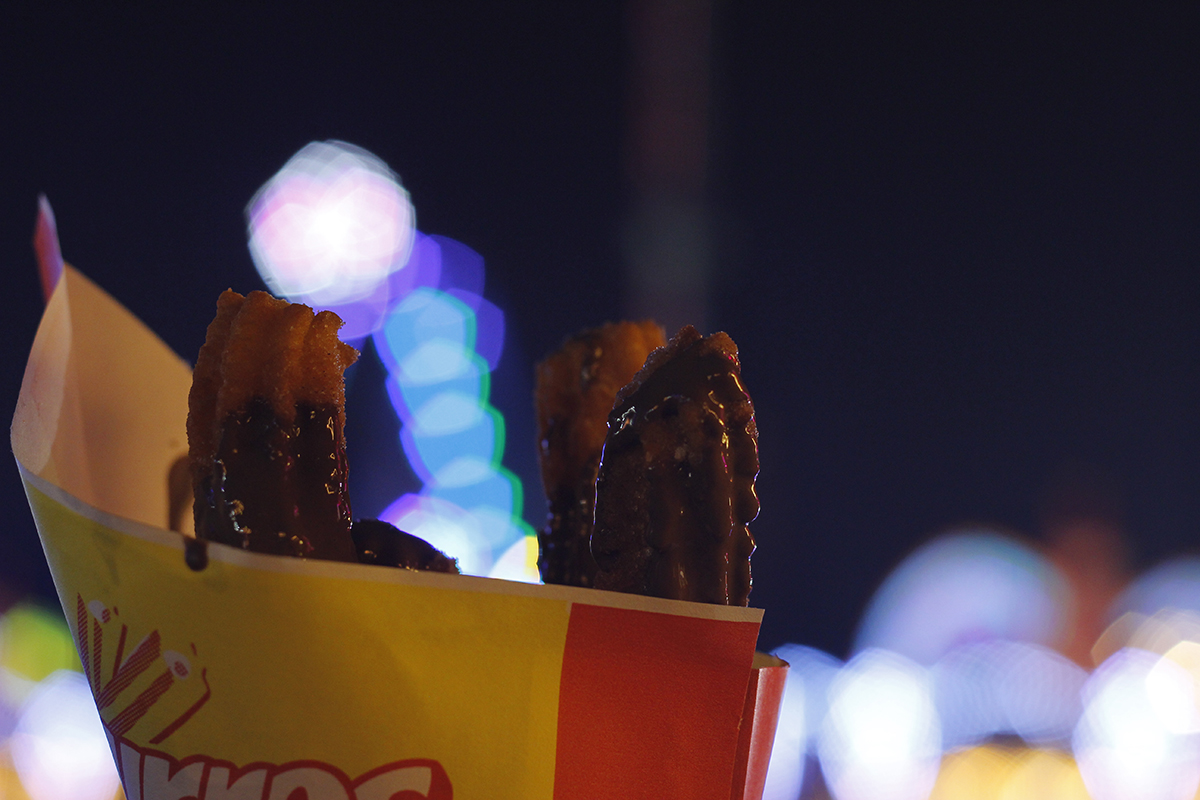 There is no theme park for me without churros- you can get 6 for 5 pounds, great for sharing. If you prefer different sweets, you can also find pancakes, doughnuts, candy floss and Santas Sweet Factory to satisfie your sweet cravings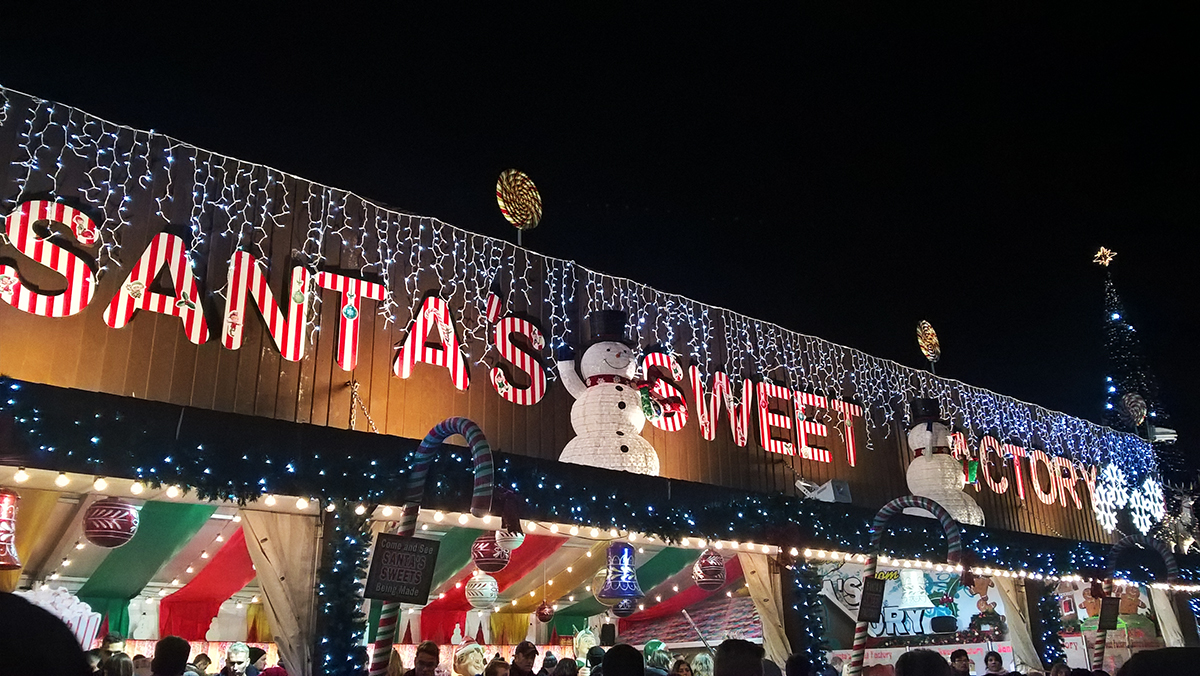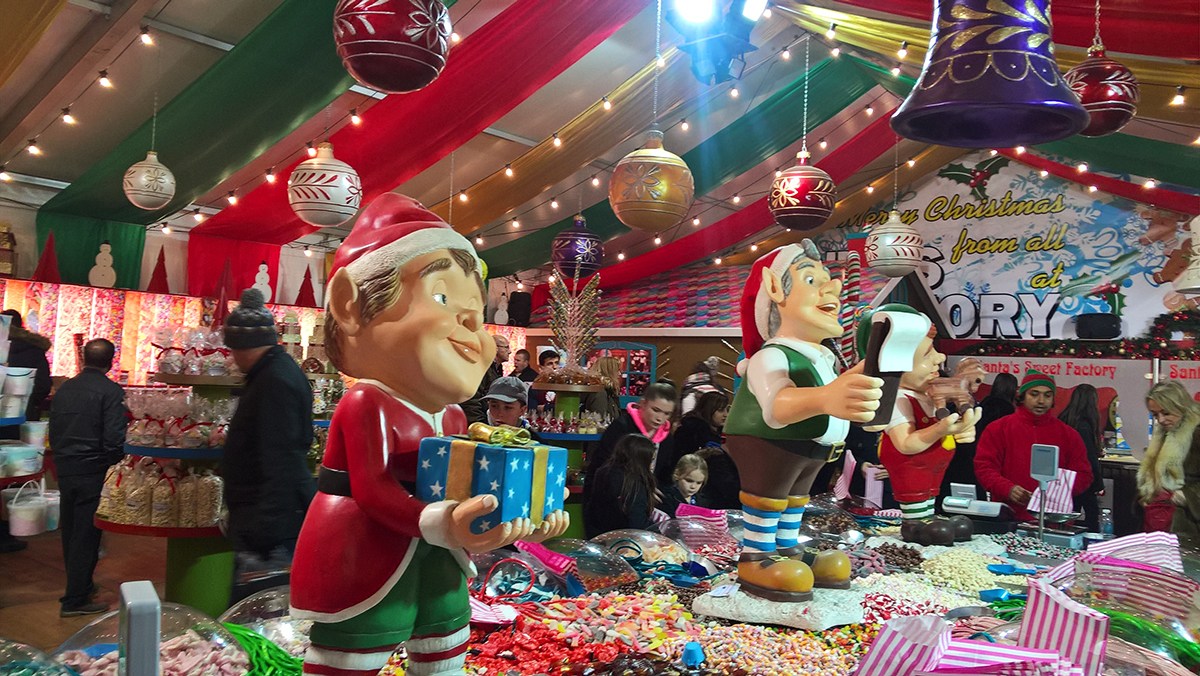 There is live music on various stages, you can enjoy a pint on a moving carousel bar.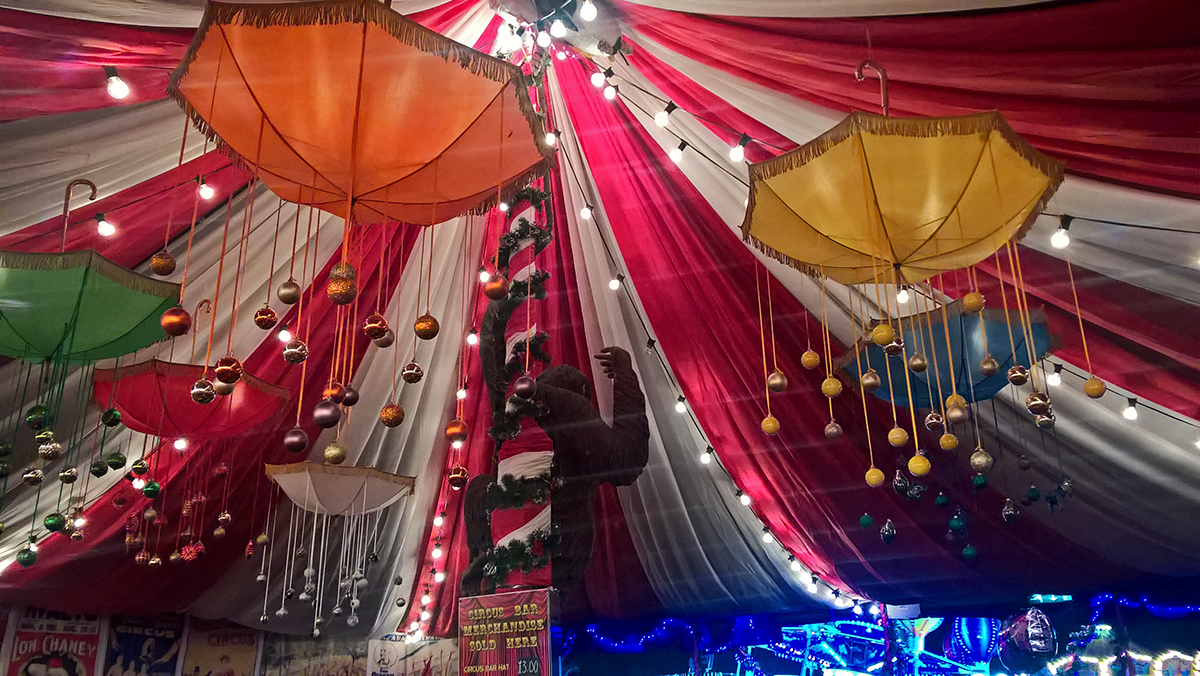 I absolutely loved the performers at the Fire Pit Stage, they really made people dance.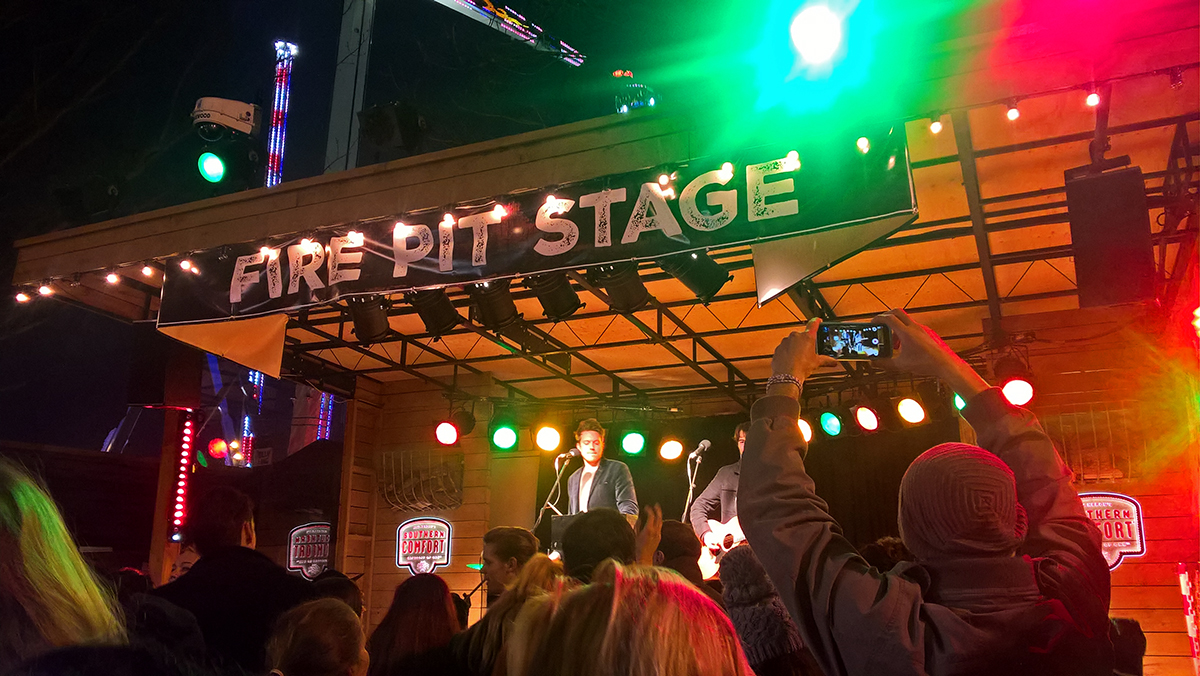 If you love the Octoberfest feeling, grab a Stein of beer and head to the Bavarian Village for the party.You can get authentic german food and beer and singalong 99 Luftballons with the live band.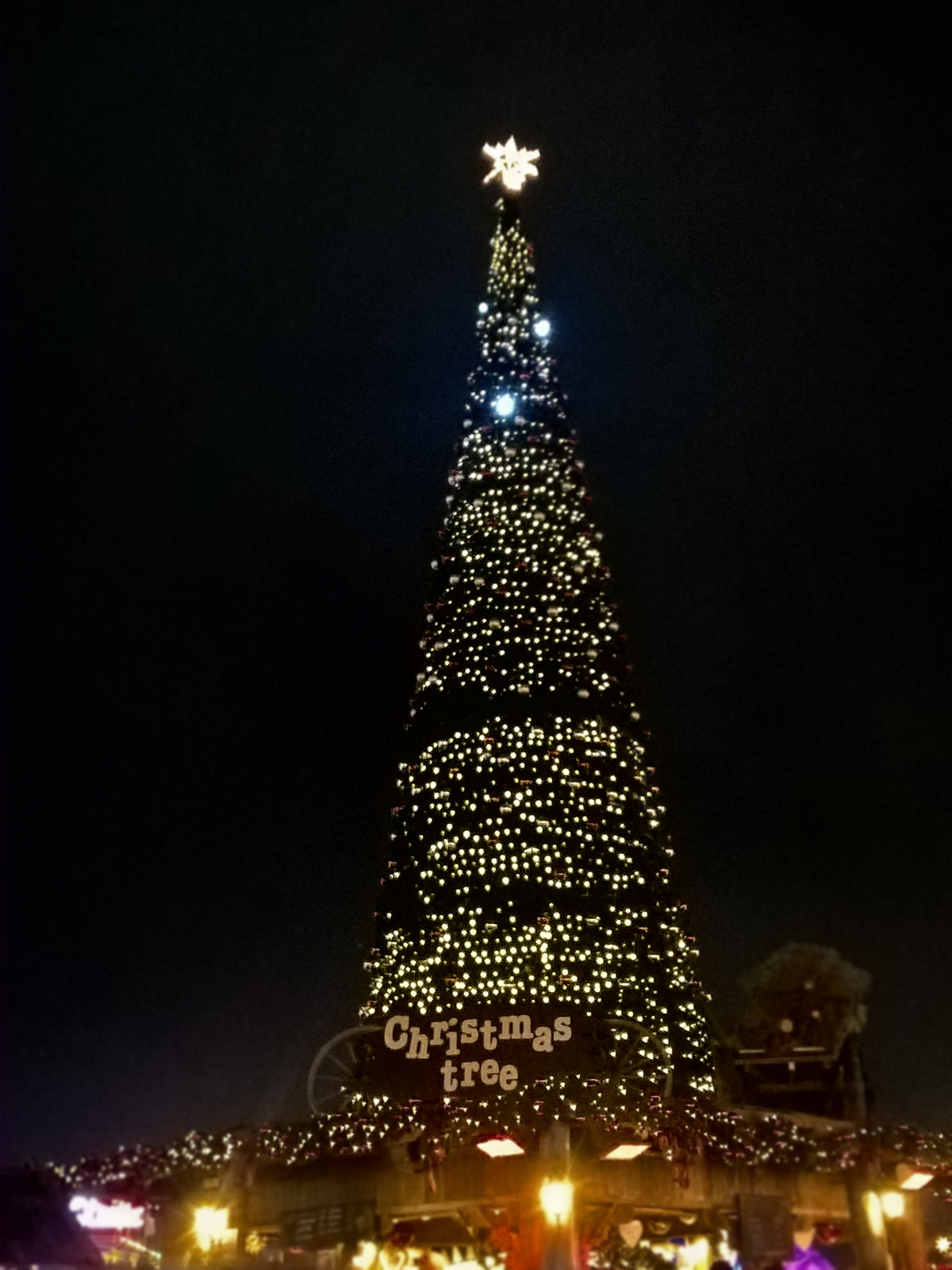 If you still have energy after all this fun, head from Marble Arch to Oxford Street- the Christmas lights are worth to see every year :)
What is your favourite spot in London this holiday season?