Usually I like to plan my holidays in advance, but every now and then it's nice to do an absolutely spontaneous daytrip.
Last summer, I already had a flight booked to Budapest from London for 3 days, and planned to meet up with a friend in Vienna on the last day. After speaking with another friend, we spontaneously decided to go and watch Suicide Squad (I'm soo much more into Marvel, but come on, team Puddin :D ) in another city, and do a little sightseeing on my second holiday day. 
Bratislava was indeed a good choice, the sights are quite close to each other and the city is easily discoverable in a day or weekend trip.
 How to get there
From Budapest, train is a cheap and quick way to get to Bratislava. A return ticket costs only 17,50 Euros, and you can reach the city center in just 2,5 hours. Vienna, the capital of Austria is also easy to reach with the ships and buses which are going many times in a day, and will get you from one capital city from another in less than 1,5 hour.
Things to do
Old Town
The Old town has some lovely buildings and nice restaurants, great place to walk around in lunchtime and try some traditional food while there.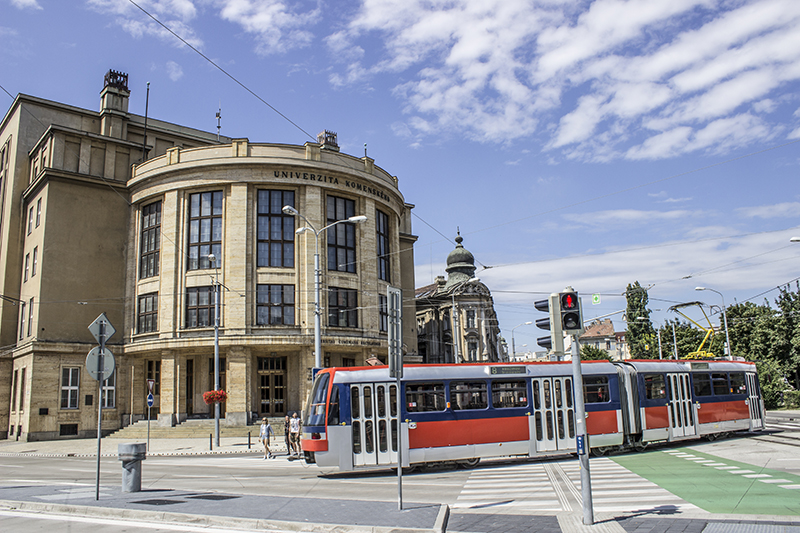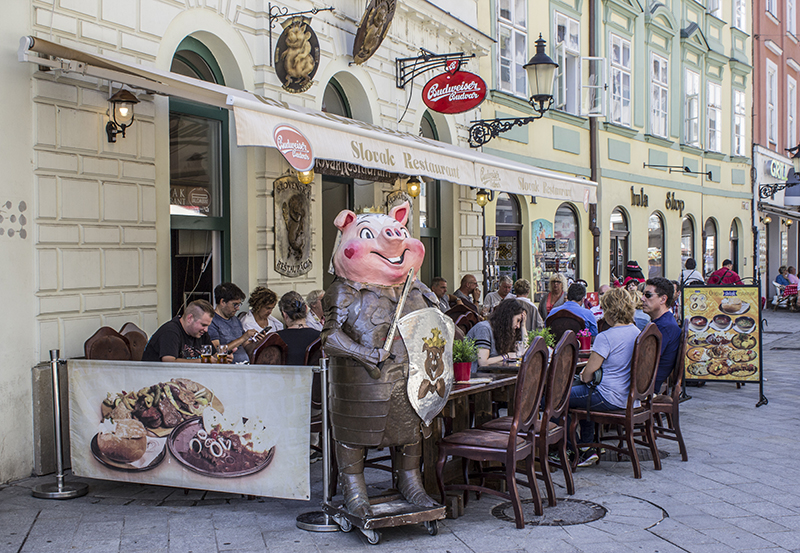 You can find a little market taking place on weekends: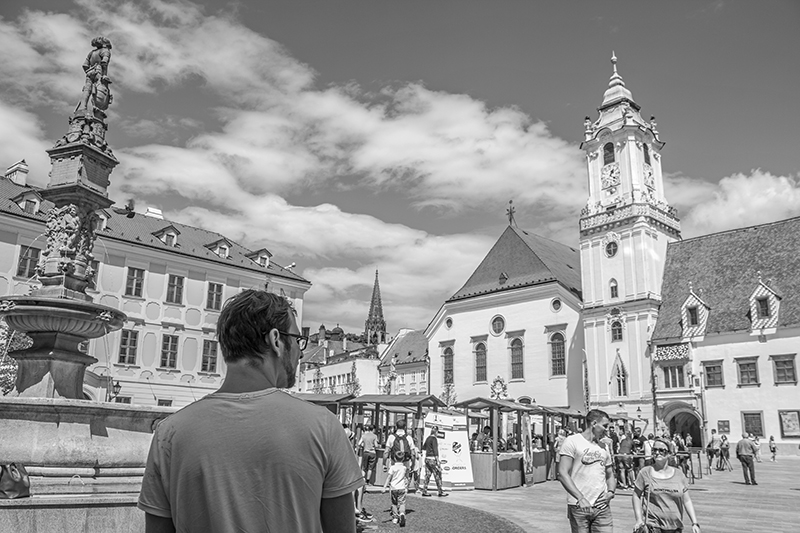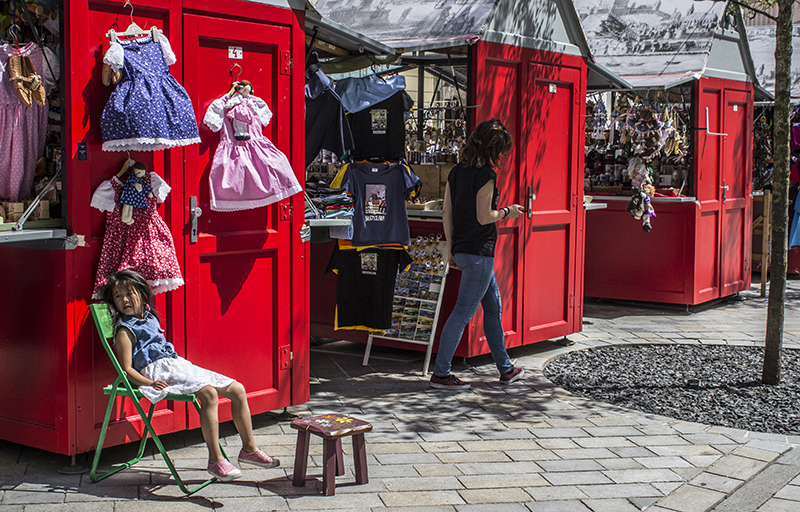 And also some old buildings, with a sense of humor: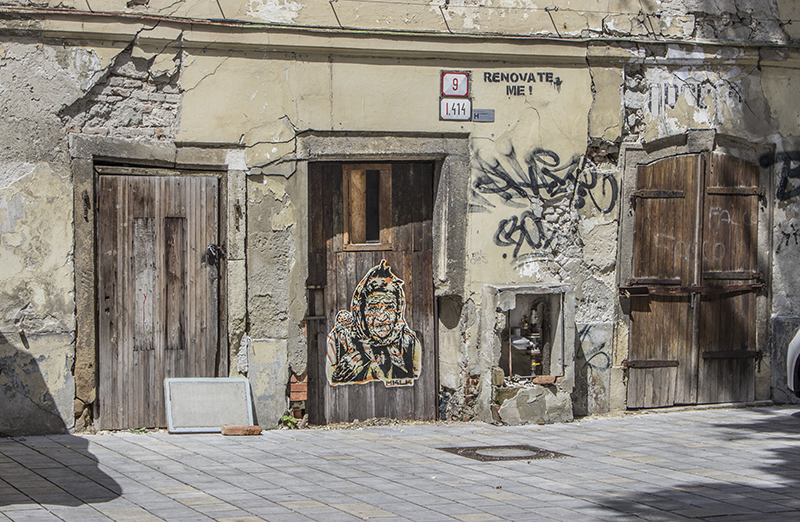 Slovakian National Theatre and the Ganymede's Fountain
If ancient greek mithology is your thing, head to the National Theatre, were you can see the beautiful sculpture of an eagle carrying Ganymede to the top of Olympos to serve the gods.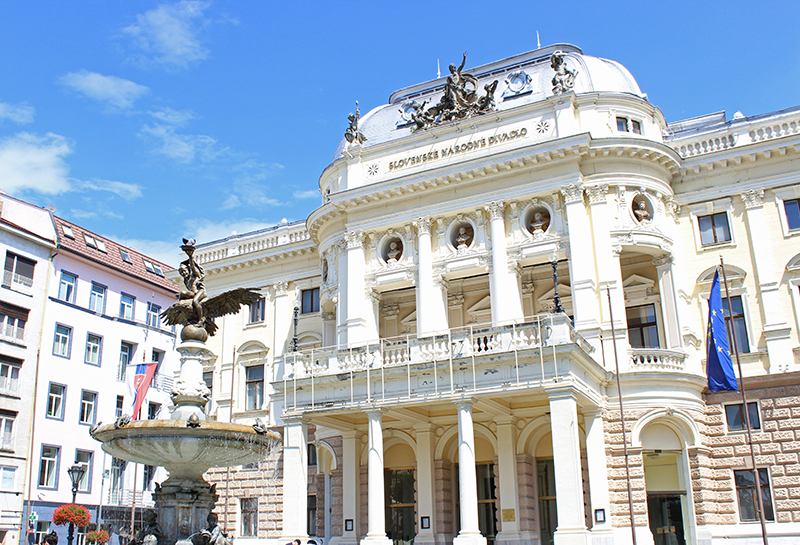 Bratislava Castle
One of the most impressive places in the city,the castle offers an amazing view to the city and the river Danube- and what's more, it's free to visit.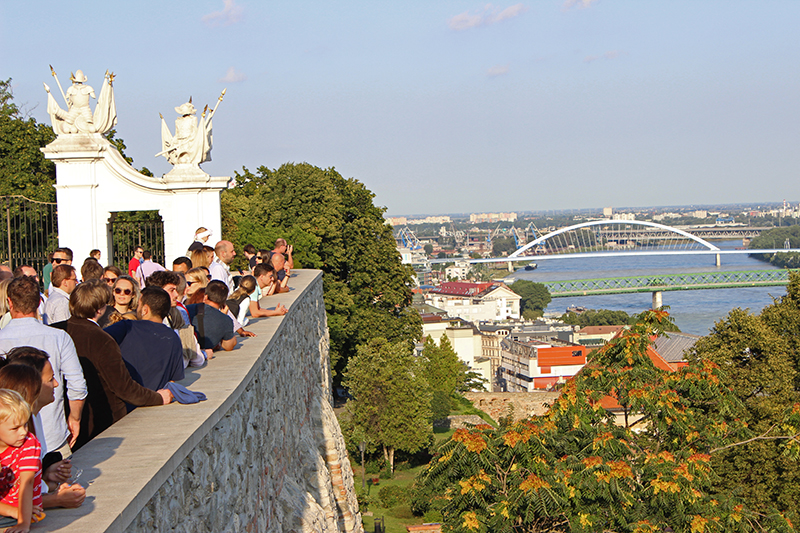 Grassalkovich Palace
The 18th-century building is now the residence of the Slovak president. The location might be surprising, as the bulding is surrounded with banks in the middle of the city.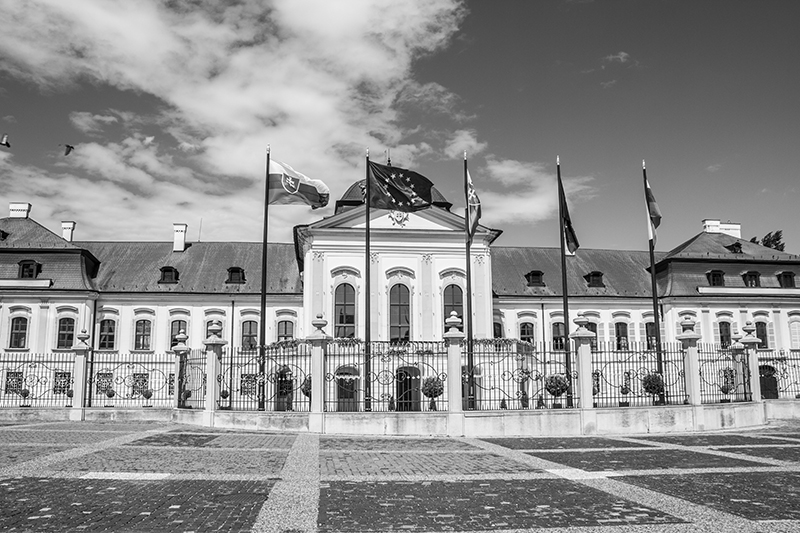 Ufo Observation Desk
This funny, Ufo-shaped building has an observation desk and restaurant, which offers a great view to the city.